Rogue One: A Star Wars Story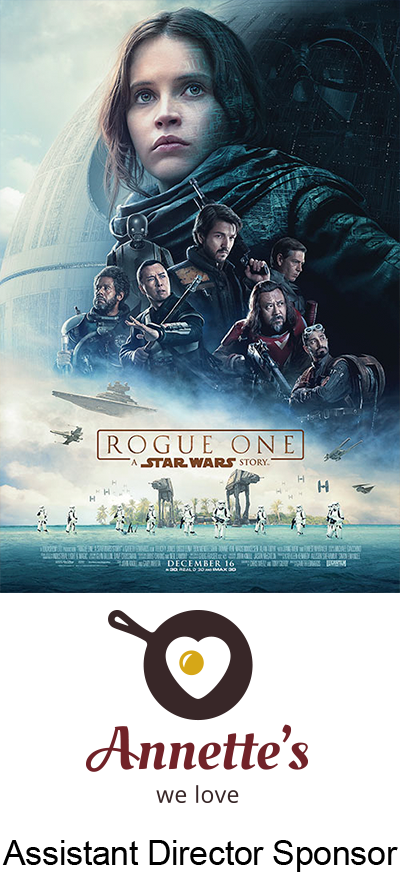 Saturday, August 26, 2017 at approx. 8:00pm
This prequel to the very first Star Wars tells the thrilling story of how a ragtag band of freedom fighters — including a former soldier-turned-prisoner, a Rebel Alliance insider, an intensely spiritual believer in the Force, and a sentient robot — worked together to steal the Death Star's secret blueprints.
Zootopia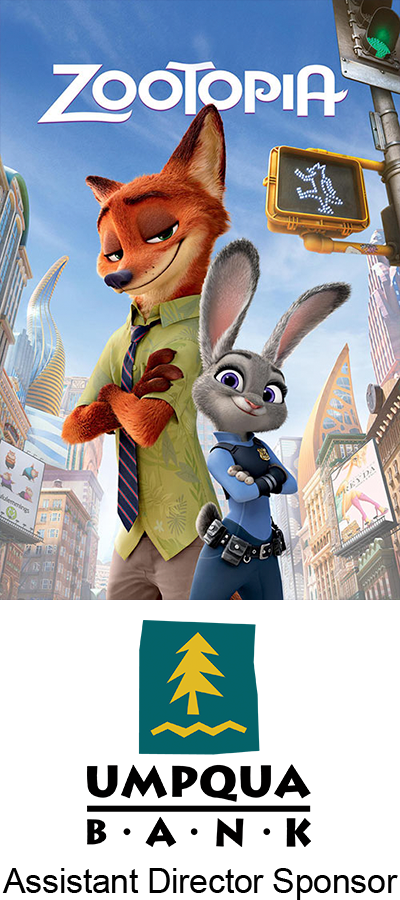 Saturday, August 5, 2017 at approx. 8:30pm
In a city inhabited by anthropomorphic animals who have abandoned traditional predator/prey roles in favor of civilized coexistence, uptight rabbit police officer Judy Hopps is forced to work with charismatic fox con artist Nick Wilde to crack a major case involving the mysterious disappearance of some carnivorous citizens. The case exposes existing anti-carnivore prejudice among the city's herbivores that threatens to damage the fabric of their diverse metropolis.
The Sandlot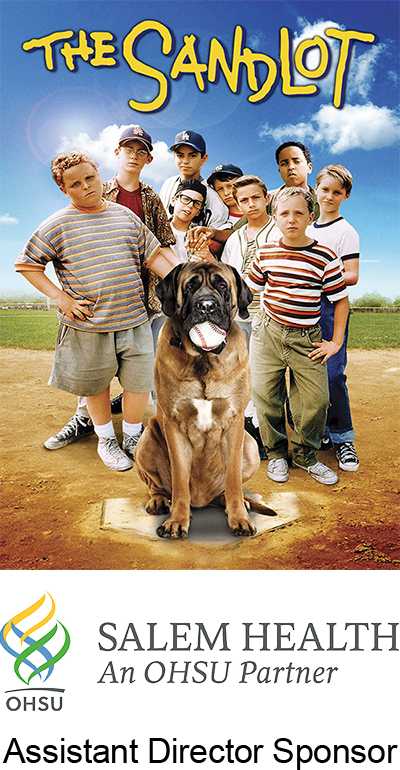 Saturday, July 29, 2017 at approx. 8:45pm
A new kid in town is taken under the wing of a young baseball prodigy and his team in this coming of age movie set in the summer of 1962. Together, they get themselves into many adventures involving rival teams, lifeguards, and a vicious dog.
Kubo and the Two Strings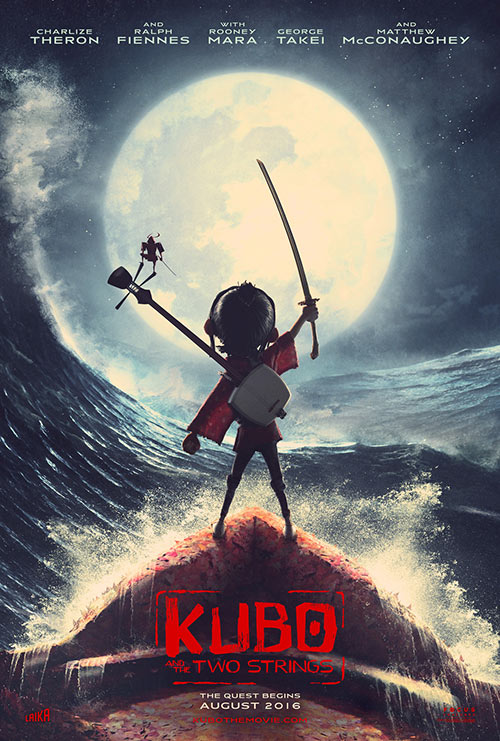 Saturday, July 15, 2017 at approx. 9:00pm
After accidentally summoning an ancient spirit, a young Japanese boy named Kubo is separated from his mother and embarks on a journey to discover the truth about his missing father. Along the way, he befriends the kindhearted Monkey and the clumsy Beetle as he fends off the vengeful Moon King and two evil twin sisters with his shamisen, a magical stringed instrument.
Harry Potter and the Sorcerer's Stone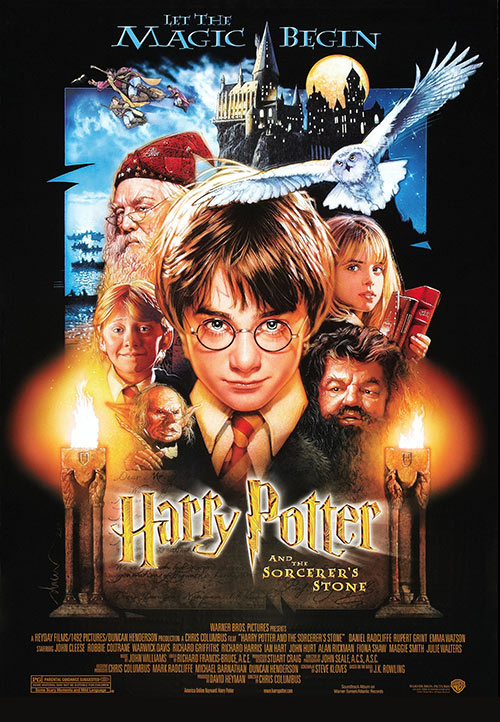 Saturday, July 8, 2017 at approx. 9:00pm
Upon his 11th birthday, Harry Potter learns from a giant named Hagrid that he is the orphaned son of powerful wizards. Harry is offered a place at prestigious Hogwarts, a boarding school for wizards that exists in a realm of magic and fantasy outside the dreary existence of normal humans or "Muggles." At Hogwarts, Harry quickly makes new friends and begins piecing together the mystery of his parents' deaths, which appear not to have been accidental after all.
Star Wars: The Force Awakens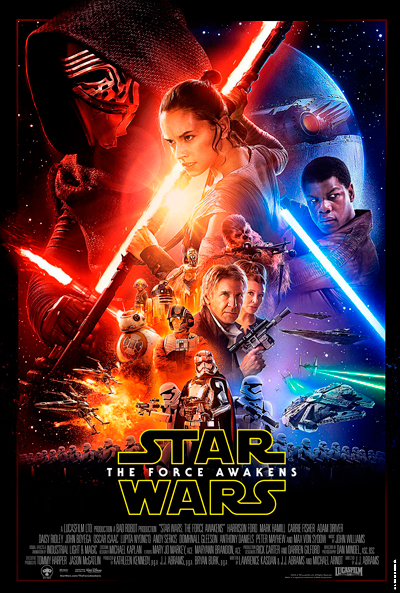 Saturday, August 27, 2016 at approx. 8pm
Ex-stormtrooper Finn, scrappy desert dweller Rey, and droid companion BB-8 get caught up in a galactic war when they come across a map containing the whereabouts of the vanished Luke Skywalker. They soon embark on an epic adventure that brings them face-to-face with heroes from the past, as well as new villains.
Inside Out
Saturday, August 6, 2016 at approx. 8:30pm
Emotions run wild in the mind of Riley, a little girl who is uprooted from her peaceful life in the Midwest and forced to move to San Francisco. As she prepares to navigate a new city and attend a new school, her emotional headquarters becomes a hot bed of activity. Joy attempts to keep Riley feeling happy and positive about the move, but other emotions like Fear, Anger, Disgust and Sadness make the transition a bit more complicated.
The Lorax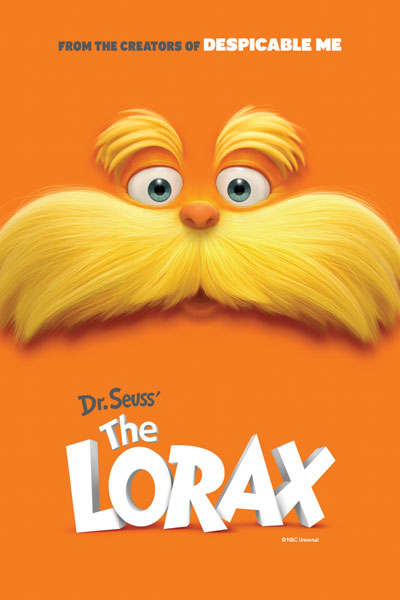 Saturday, July 30, 2016 at approx. 8:45pm
This animated adventure follows the journey of a boy as he searches for the one thing that will enable him to win the affection of the girl of his dreams. To find it he must discover the story of the Lorax, the grumpy yet charming creature who fights to protect his world.
The Muppets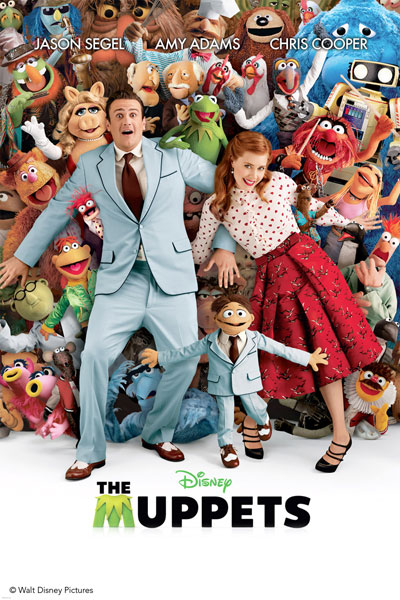 Saturday, July 16, 2016 at approx. 9pm
On vacation in Los Angeles, Walter, the world's biggest Muppet fan, and his friends Gary and Mary from Smalltown, USA, discover the nefarious plan of oilman Tex Richman to raze the Muppet Theater and drill for the oil. To stage The Greatest Muppet Telethon Ever and raise the $10-million needed to save the theater, Walter, Mary and Gary help Kermit the Frog reunite the Muppets, who have all gone their separate ways.
Goosebumps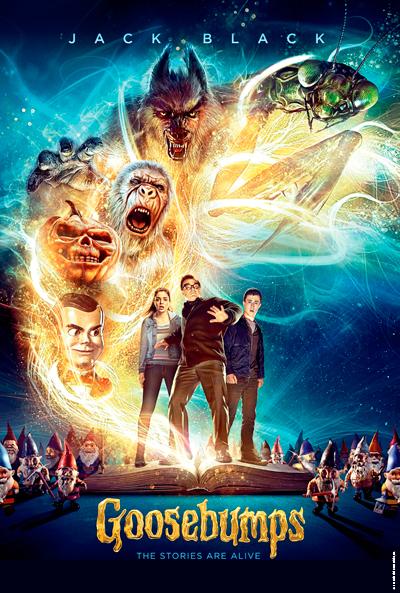 Saturday, July 9, 2016 at approx. 9pm
A teenager named Zach reluctantly moves to the quiet town of Madison, DE, where he quickly realizes that his reclusive new neighbor is in fact the horror author of the Goosebumps series. Zach is drawn to the writer's daughter Hannah, but soon discovers the dangerous secret inside their home — the creatures from Stine's famous stories are real, and are kept locked away inside their original manuscripts.
Guardians of the Galaxy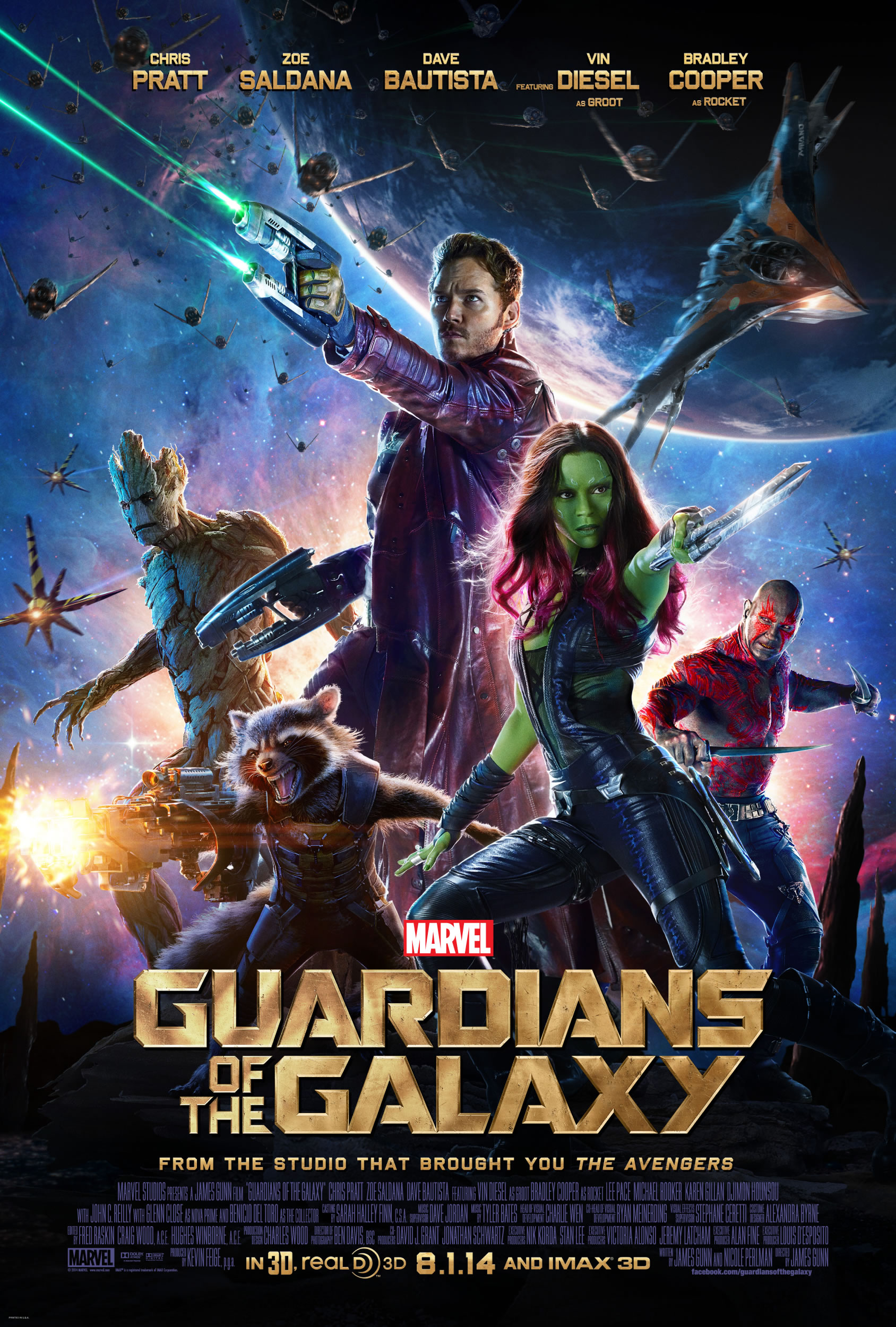 Saturday, September 5, 2015 at Dusk
After stealing a mysterious orb in the far reaches of outer space, earthling Peter Quill is now the main target of a manhunt led by the villain known as Ronan the Accuser. To help fight Ronan and his team and save the galaxy from his power, Quill creates a team of space heroes known as the "Guardians of the Galaxy" to save the world.
Big Hero 6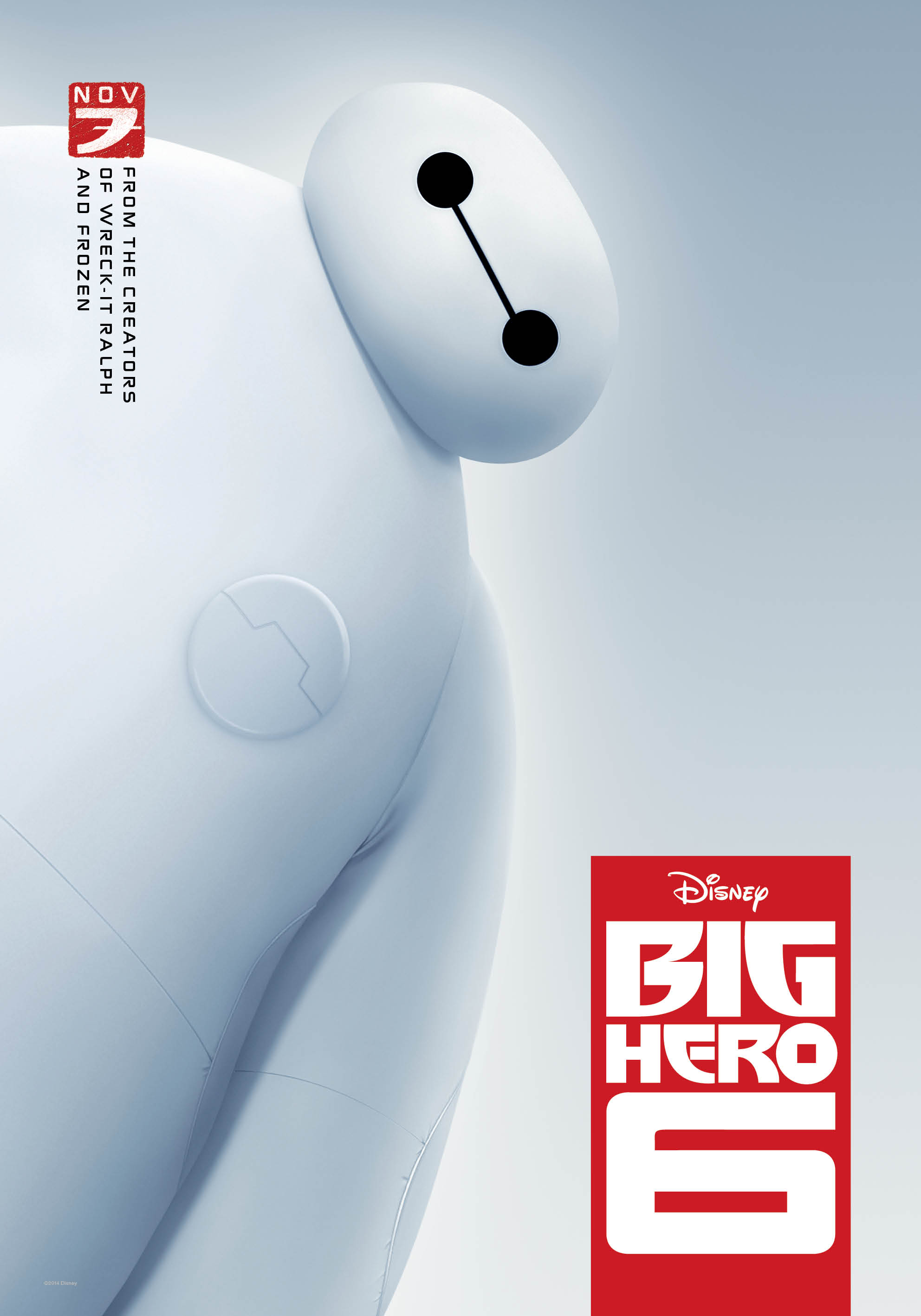 Saturday, August 15, 2015 at Dusk
The special bond that develops between plus-sized inflatable robot Baymax, and prodigy Hiro Hamada, who team up with a group of friends to form a band of high-tech heroes.
UP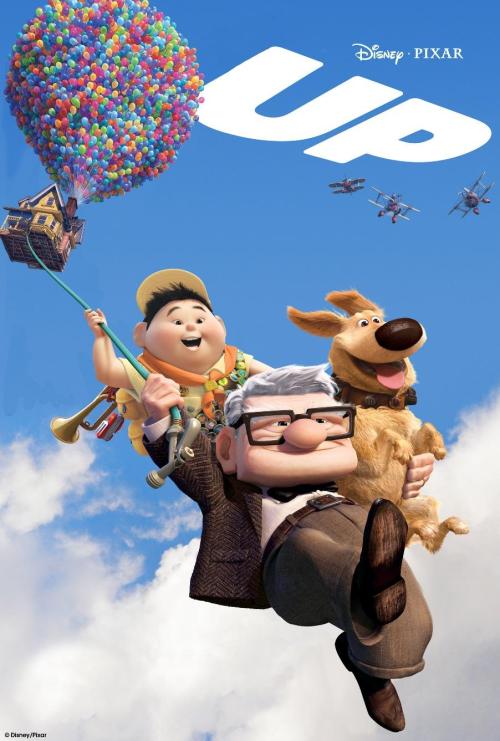 Saturday, August 8, 2015 at Dusk
To avoid being taken away to a nursing home, an old widower tries to fly his home to Paradise Falls, South America, along with a boy scout who accidentally lifted off with him.
The Boxtrolls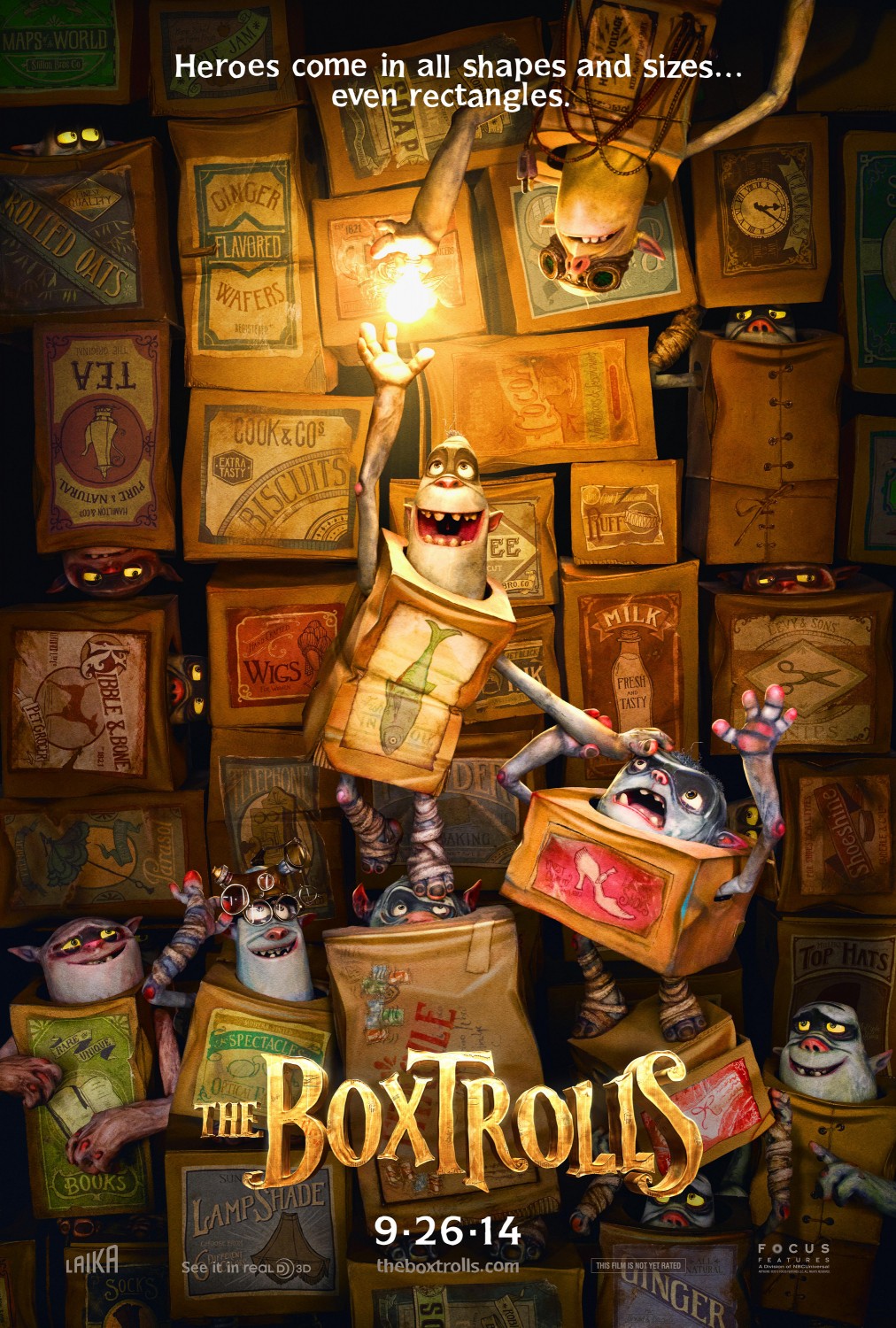 Saturday, July 18, 2015 at Dusk
The Boxtrolls is a community of quirky, mischievous creatures who have lovingly raised an orphaned human boy named Eggs in the amazing cavernous home they've built beneath the streets of Cheesebridge. When the town's villain plots to get rid of the Boxtrolls, Eggs decides to venture above ground, and meets the fabulously feisty Winnifred. They devise a daring plan to save Eggs' family.
Back to the Future 2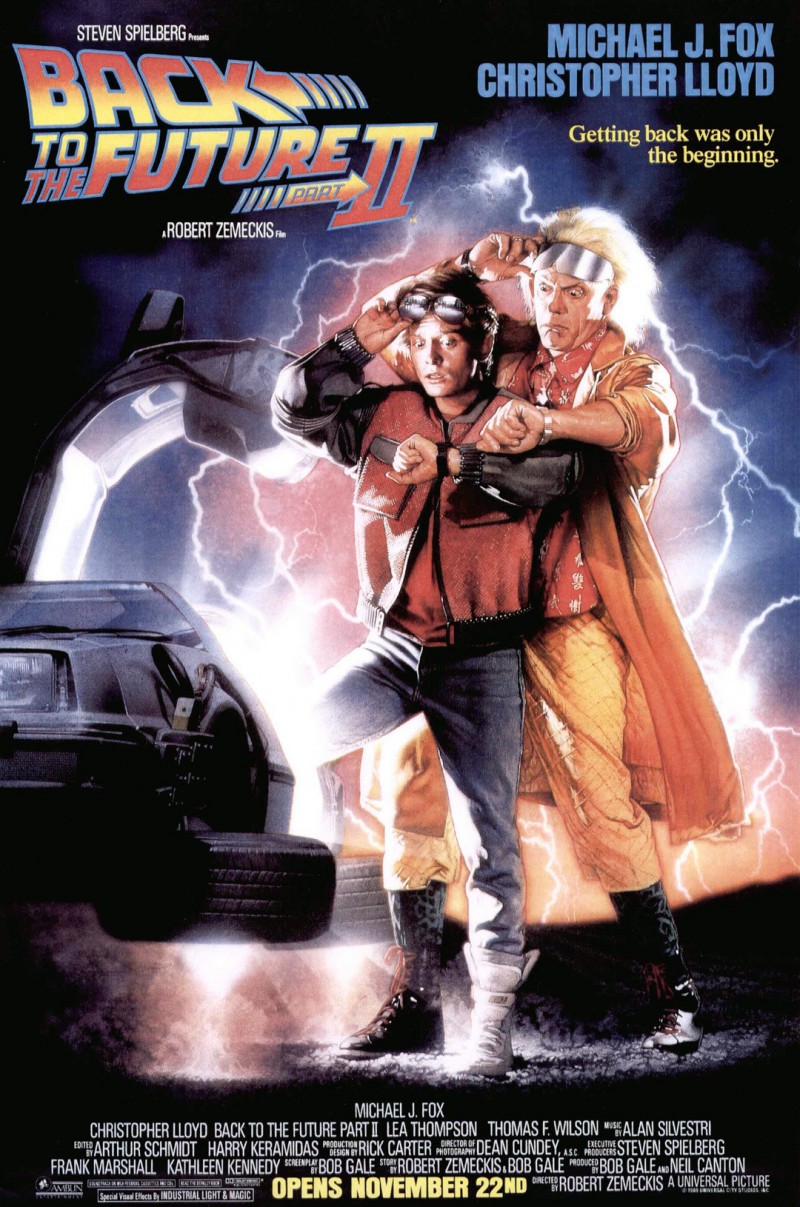 Saturday, July 11, 2015 at Dusk
Marty McFly has only just gotten back from the past, when he is once again picked up by Dr. Emmett Brown and sent through time to the future. Marty's job in the future is to pose as his own son to prevent him from being thrown in prison. Unfortunately, things get worse when the future changes the present.
Frozen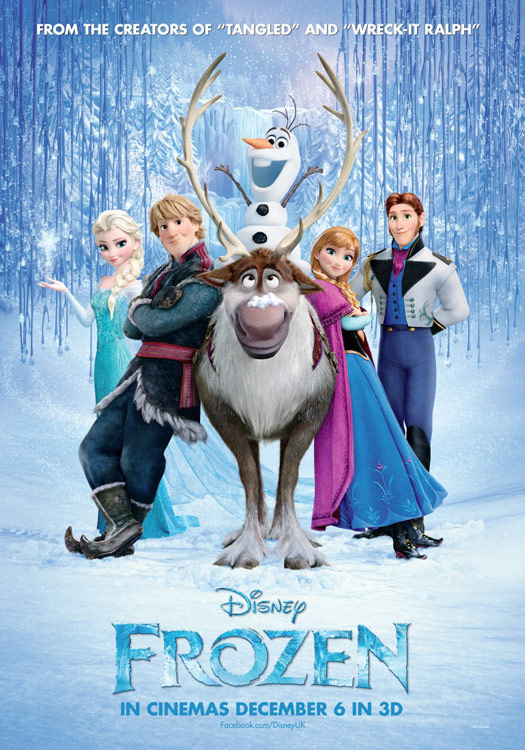 Saturday, August 30, 2014 at Dusk
Fearless optimist Anna teams up with Kristoff in an epic journey, encountering Everest-like conditions, and a hilarious snowman named Olaf in a race to find Anna's sister Elsa, whose icy powers have trapped the kingdom in eternal winter.
Despicable Me 2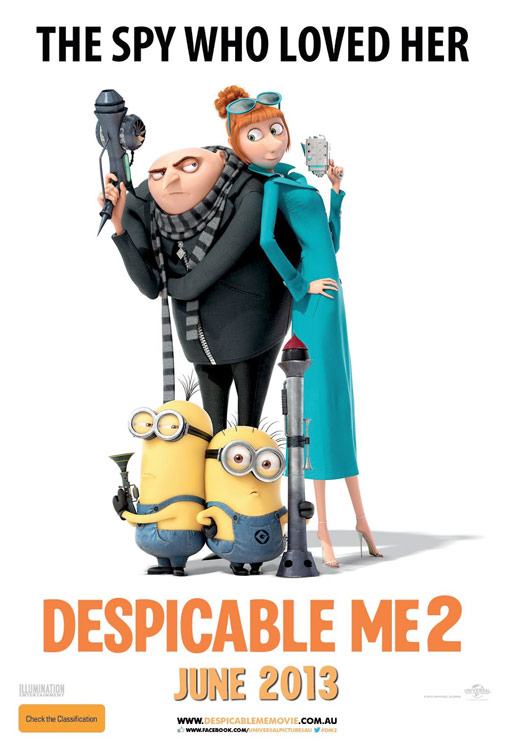 Saturday, August 23, 2014 at Dusk
Gru is recruited by the Anti-Villain League to help deal with a powerful new super criminal.
Hairspray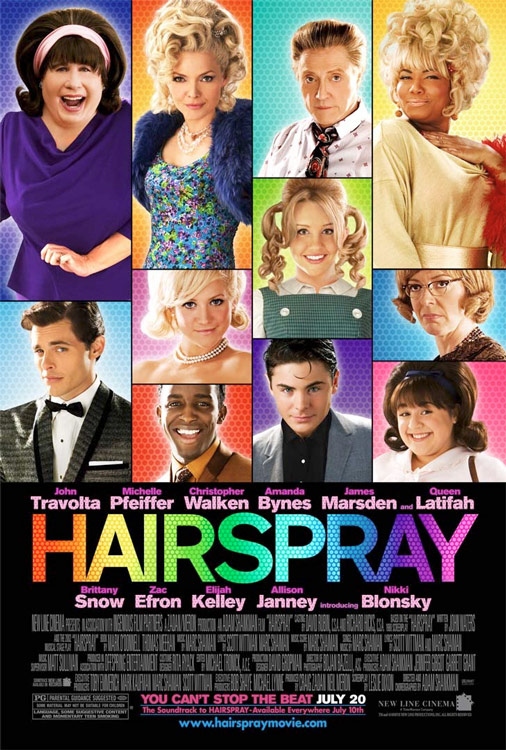 Saturday, August 9, 2014 at Dusk
Pleasantly plump teenager Tracy Turnblad teaches 1962 Baltimore a thing or two about integration after landing a spot on a local TV dance show.
Ferris Bueller's Day Off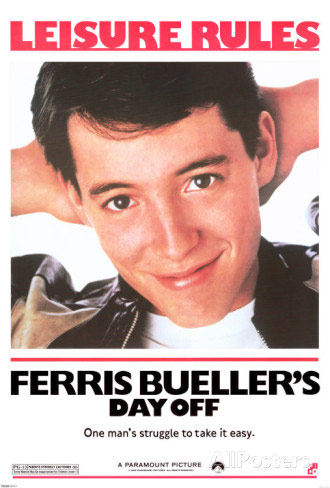 Saturday, July 19, 2014 at Dusk
A high school wise guy is determined to have a day off from school, despite of what the principal thinks of that.
Top Gun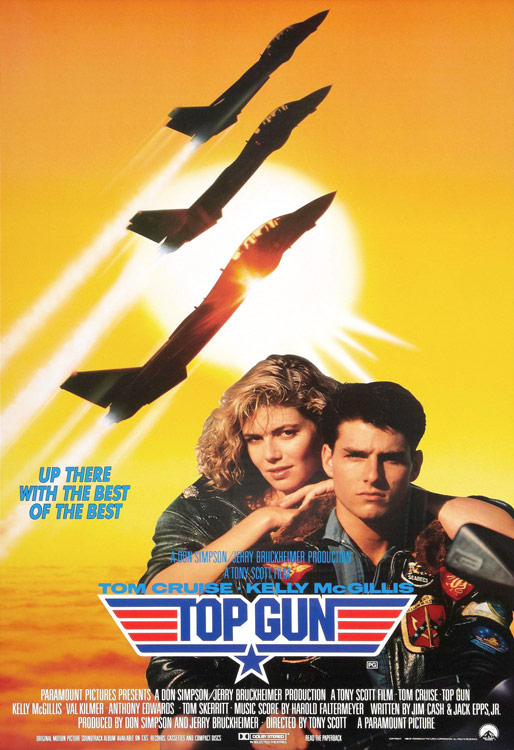 Saturday, July 12, 2014 at Dusk
As students at the Navy's elite fighter weapons school compete to be best in the class, one daring young flyer learns a few things from a civilian instructor that are not taught in the classroom.
Parental Discretion Advised for profanity, very intense scenes, sexual innuendo, drinking, and smoking.
Despicable Me
Saturday, August 24, 2013 at 8:10pm
When a criminal mastermind uses a trio of orphan girls as pawns for a grand scheme, he finds their love is profoundly changing him for the better.
Parental Discretion Advised, for rude humor and mild action.
Runtime: 95 min
Directors: Pierre Coffin, Chris Renaud
Stars: Steve Carell, Jason Segel, Russell Brand
The Princess Bride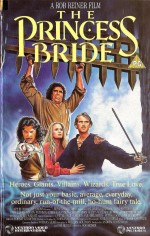 Saturday, August 3, 2013 at 8:30pm
A classic fairy tale, with swordplay, giants, an evil prince, a beautiful princess, and yes, some kissing -as read by a kindly grandfather.
Parental Discretion Advised, for action, peril, and brief sexual innuendo.
Runtime: 98 min
Directors: Rob Reiner
Stars: Cary Elwes, Mandy Patinkin, Chris Sarandon
Finding Nemo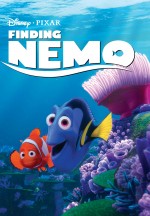 Saturday, July 20, 2013 at 8:45pm
After his son is captured in the Great Barrier Reef and taken to Sydney, a timid clownfish sets out on a journey to bring him home.
Runtime: 100 min
Directors: Andrew Stanton, Lee Unkrich
Stars: Albert Brooks, Ellen DeGeneres, Alexander Gould
Grease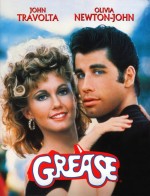 Saturday, July 13, 2013 at 9:00pm
Good girl Sandy and greaser Danny fell in love over the summer. But when they unexpectedly discover they're now in the same high school, will they be able to rekindle their romance?
Parental Discretion Advised, for language, sexual innuendo, smoking, and drinking.
Runtime: 110 min
Directors: Randal Kleiser
Stars: John Travolta, Olivia Newton-John, Stockard Channing
Jaws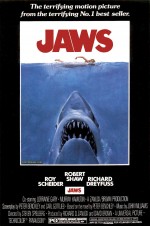 Saturday, July 6, 2013 at 9:00pm
When a gigantic great white shark begins to menace the small island community of Amity, a police chief, a marine scientist and grizzled fisherman set out to stop it.
Parental Discretion Advised, for language, very intense scenes, sexual innuendo, and smoking.
Runtime: 124 min
Directors: Steven Spielberg
Stars: Roy Scheider, Robert Shaw, Richard Dreyfuss
Madagascar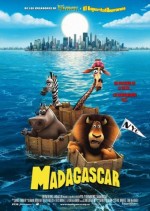 Saturday, August 25, 2012 at 8:00pm
Spoiled by their upbringing with no idea what wild life is really like, four animals from New York Central Zoo escape, unwittingly assisted by four absconding penguins, and find themselves in Madagascar, among a bunch of merry lemurs.
Hugo (2011)
Saturday, August 11, 2012 at 8:20pm
Set in 1930s Paris, an orphan who lives in the walls of a train station is wrapped up in a mystery involving his late father and an automaton.
Parental Discretion Advised, for mild thematic material, action/peril, and smoking.
The Rookie (2002)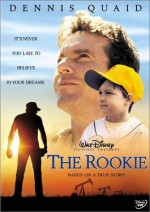 Saturday, August 4, 2012 at 8:30pm
A Texas baseball coach makes the major league after agreeing to try out if his high school team made the playoffs.
Mary Poppins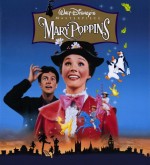 Saturday, July 21, 2012 at 8:50pm
A magic nanny comes to work for a cold banker's unhappy family.
Ghostbusters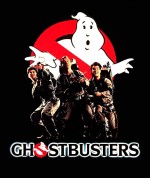 Saturday, July 7, 2012 at 9:00pm
Three unemployed parapsychology professors set up shop as a unique ghost removal service.
Parental Discretion Advised, for language, intense scenes, sexual innuendo, and smoking.
2011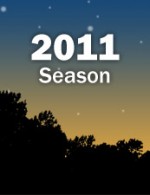 Goonies
Fly Away Home
An American Tail
The Muppet Movie
Planet 51
2010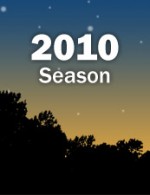 Back to the Future 1
Willy Wonka and the Chocolate Factory
The Water Horse
The Tale of Despereaux
2009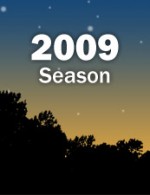 Raiders of the Lost Ark
The Wizard of Oz
March of the Penguins
Shrek 1
Wallace and Gromit Shorts
2008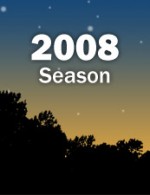 E.T.
Babe
A Hard Days Night
Bee Movie
Curious George